Where we make an impact
Degrees of Difference contributes to a wide range of charitable organizations who alleviate hardship, promote equity, and encourage personal and professional growth.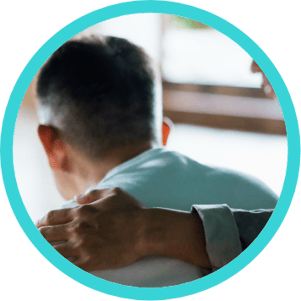 Health and well-being
We support programs that help improve mental and physical health and provide secure living accommodations for families in need.
Food insecurity
We donate food and funds to local food banks and support larger regional and international charities who prioritize helping feed the hungry.
Education and employment
We give to organizations focused on closing the gender pay gap and educating underprivileged youth to help them thrive in the workplace.
International aid
We aid organizations providing food, medicine, and housing relief to support public welfare in times of political unrest, natural disasters, and unforeseen environmental and health crises.
How we make a difference
When working and partnering with a charitable organization, Degrees of Difference evaluates and collaborates on how we can provide the most value to that partnership. Our primary methods of giving include:
Volunteerism
Being community-obsessed, we donate our time, providing firsthand assistance.
Donation of goods
Whether we contribute food or clothes, it is our mission to donate and contribute to an effort.
Financial support
We find various methods to raise and donate funds to our partnered organizations.
How you can contribute
The more, the merrier. Together with unified effort, we can take on seemingly insurmountable obstacles and make a meaningful change. If you would like to get involved, feel free to donate.