Degrees of Difference is a charitable not-for-profit organization established by Advisor360° that empowers people to positively impact lives. Our mission is to do good by supporting organizations and causes that are important to Advisor360°'s employees, partners, customers, and the communities in which we live and work.
Who we support
Degrees of Difference contributes to a range of charitable organizations to alleviate hardship, promote equality, and encourage personal and professional growth.

Health and well-being
We support programs that lay the foundation for improved mental and physical health and provide secure living accommodations for families in need.

Equal education and employment
We give to organizations focused on closing the gender pay gap and educating underprivileged youth to help them thrive in the workplace.

Food insecurity
We donate food and funds to local food banks and support larger hunger charities to help people get the nourishment they need.

International aid
We give to organizations providing food, medicine, and housing relief to support public welfare in times of political unrest, natural disasters, and unforeseen environmental and health crises.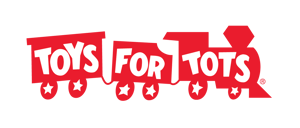 Featured initiative
Our employees rang in the holiday season by donating to Toys for Tots, a program that distributes toys to children whose parents cannot afford them.
Join us in making a difference
You can help us impact lives for the better.
Charitable donations can be made to Degrees of Difference via PayPal and personal check. You will receive confirmation of your donation by email, complete with a tax identification number for your records.
Online
Submit a secure online donation through PayPal.
By check
Forward a personal check made payable to Degrees of Difference Foundation
Indicate a specific cause in the memo field (optional)
Mail to:
Degrees of Difference Foundation
c/o Advisor360°
133 Boston Post Road
Weston, MA 02493